Introduction
Can you imagine internet marketing success without proper measurement? Without knowing what works and what doesn't? Without knowing who comes to your site and what they do on the site? Without knowing what to add and what to remove along with the places to improve?
We simply can't imagine inbound marketing without data. But where can we obtain these invaluable insights into our online and offline marketing activities?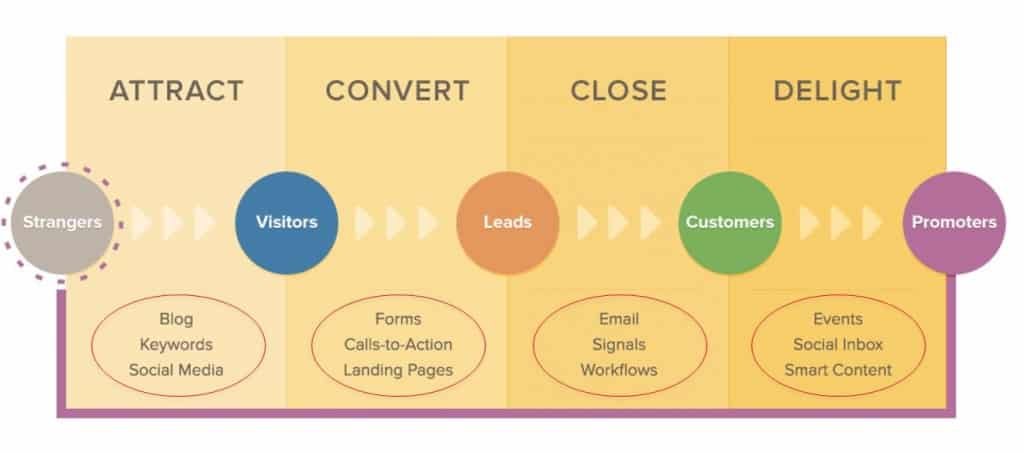 The common answer is through web analytics tools and strategies because measurement and analysis come at each and every stage of a successful inbound marketing campaign.
With today's tools and strategies used to measure bits of movements in the internet marketing methodologies you can keep track of everything down to the minimum last bit of units. From this you successfully maximise your ROI. Without analytics and a strategy you will be blindly throwing stones in the dark.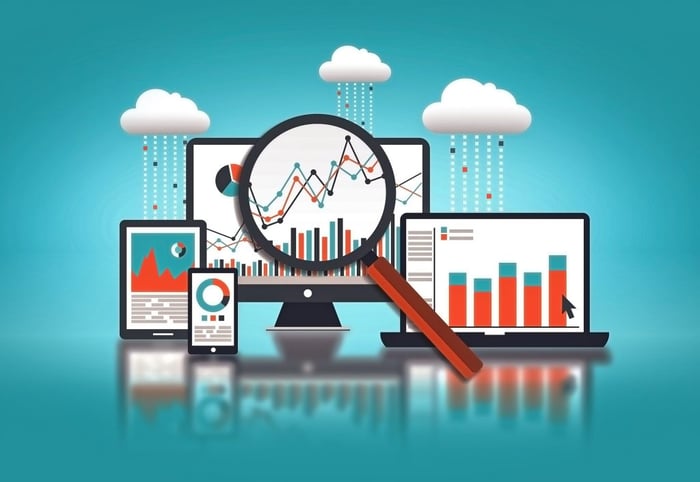 We will see why it is essential to implement web analytics with your inbound marketing strategy, and evaluate their usability, including some of their pros and cons. We will also see how we can effectively integrate analytics with our inbound methodology.
Why Without Analytics Inbound Marketing Is Not Possible
The need for perfect integration between your analytical tools and your B2B sales and marketing, is as essential to business success. Through effective integration of analytics into your inbound marketing sales funnel you get the opportunity to be on top of everything that is involved with your B2B marketing strategy.
You will be able to measure the effectiveness of every action that you and your team take and every tool, approach and tactics that you implement.
Highly Effective Optimisation
Effective analysis of customers behaviour on your site allows you to best optimise your email, pages, posts, adverts and non digital campaigns. You can optimise your online properties to the last bit of detail in accordance to the real time effects it produces with analytics tools to maximise your ROI. Effective analytics lets you know where exactly to put that specific button that is so important to induce the precise impact on conversion rates. You will know where your adverts and CTA's (Call To Action) are working their best and engaging your customers to the fullest.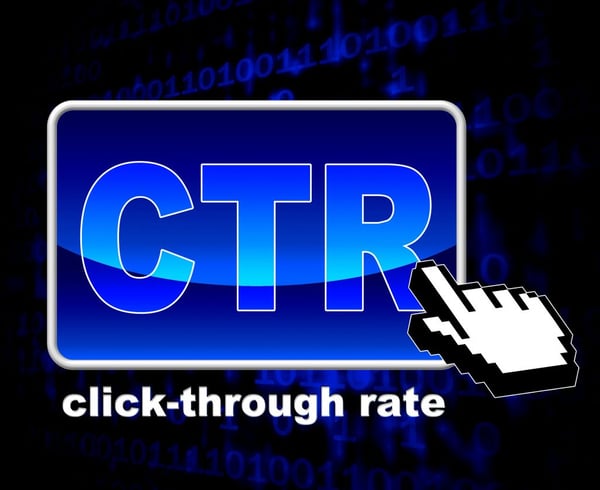 Moreover, you will also discover where your visitors are not being engaged or falling off within their buyer's journey. Gaining as much information as possible will help you increase your B2B sales.

Irresistible Web Presence
Analytics provides insights on part of your project that generate the most traction or B2B leads. Through proper analytics you will be able to not only source leads from visitor data but also know which segment of your B2B leads are having the most conversion rates. That way you will gradually have an irresistible web presence and unfaltering sales funnel.
Insight on Customer Engagement
You can make changes to your sites and campaigns according to the data you get from your analytics tools and track progress made in real time value. Thus you will know where visitors come from, what they do on the pages and how much time they spend on the pages. With all these you will get invaluable insights for generating quality B2B leads and contacts to forward to your sales and marketing teams.
Track Performance
You can track the performance of blog and landing pages that you employ. Through effective tracking reports you can easily monitor the the blogs response. Besides, you can also source and segment B2B leads from the tracked data pertaining to each of the blog posts.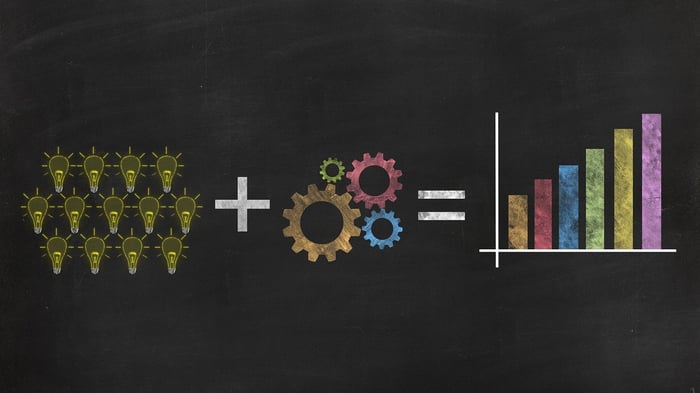 Generating and Categorising B2B Leads
You can segment and group leads based on the marketing sources they come from and the type of content they explore on your site; and then categorise and pass them on to your sales or marketing teams accordingly.
Segmented Traffic Idea
With analytics tools comes the ability to segment organic traffic, paid traffic, social traffic and traffic from various other sources. What's more, the capability to analyse the performance of keywords, ad and social media posts.
Better Targeting the Leads
With lots of data to focus on such as who is visiting which page and getting directed to where. Who is spending how much time on each page. Analytics gives you invaluable insight on the current stage of the lead in the buyers journey. From then on you can grab the lead's attention accordingly with targeted messages.
Monetise the Investment of Time and Money
One major benefit that comes with effective analytics is the utmost use of time and business resources. Through proper analytics, it becomes clear what to do, when to do it and whom to target. With the right message being sent at the right time there is a high chance that your time and resource spent will not be in vain. As after generating and scoring your leads according to their behaviour with your website you will be able to pinpoint their place in the sales cycle and then place them accordingly into your sales and marketing process. Thus gradually you will get to streamline the sales funnel and the whole marketing procedure.

Troubleshooting Problems
Another very useful tactic to employ analytics is to trouble shoot any problems that users may be encountering on your site. If you notice high traffic to a form or a landing page why aren't they filling it up or moving forward? Are all the devices syncing and functioning well with your site and design? Or is there scope for further ease of access?
Some Efficient Analytics Tools To Integrate
The choice of web analytics tools and services to incorporate with your B2B marketing strategy is vast hence choosing and finding the best fit can be challenging.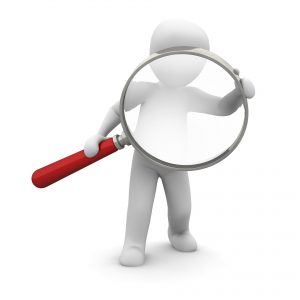 So, in this vein we will discuss some of the most effective and most popular analytics tools to integrate with your inbound marketing strategy. We will see which one is good for which purpose and have a comprehensive comparative understanding of these tools. Let us start!
Google Analytics

3.9/5
Pros
The amount of criteria based on which the reports can be made is astounding. Detailed analysis of the traffic based on a large amount of angles such as demographics, age, returning or new, source direction etc.

Image

Ability to set up events around specific actions made by visitors to the site, and later tracking and analysing these events.

Setting up and analysing goals for specific web campaigns is possible from the Google analytics dashboard.

It is a must if you are running a google AdWords campaign for your B2B marketing to track the effects of your adverts.

Great for web analysis. Knowing where traffic visits the most , where they come from what they do on and how long they stay for.
Cons
Complex reports and lack of filtering capability due to complex filters. But data analysis depth is far better than other tools.

Dull and uninteresting display and interface and the setting up and integration process is long and tiring. Due to being able to navigate through a humongous amount of data and complex metrics it can be overwhelming for new users.

Overall analytics and data reporting is good. But not so specific B2B lead generation is possible.

Lacks documentation and lack of intuitiveness of the platform.




Wow Analytics
3.5/5
Pros
Wow Analytics stands out amidst the other analytics tools because of its capability in tracking the specific IPs of the visitors.

Its main objective is to show who visit your site and for how long. From this you can effectively garner your B2B leads and direct them to your marketing and sales team to carry on the buyer's journey and the B2B sales cycle.

Wow Analytics Rank pages based on the page score to source out the hot leads.

It also gives you other features like social integration, PPC tracking, purls and lead scoring. So, overall very good in terms of getting all the specific details of the company and individuals that are interacting with your portals but not so good in terms of core data analysis.

If you want to get the specific details including the name of the company and the individual who visited your web pages for your B2B marketing strategy then it is a very good tool. It provides you with a full company profile including the specifics of key people along with their LinkedIn profiles.
Cons
Although it gives analytical views of the traffic, not so much of an in depth view of the data.

Although it provides features like social integration, PPC tracking, purls and lead scoring, which means you get specific details of the company and individuals that interacts with your portals, its not so good in terms of core data analysis.
Call Tracking
4/5
Pros
This is a very intriguing analytics tool that allows you to identify the sources your customers or clients are calling you from. This way you will know which of your campaigns are doing the best job in driving your ROI.

Call tracking software are easy to integrate with your system and places unique numbers all over your online presence and link all of them back to your main number. This way it can track exactly which display of your number got you the call.

There are many call tracking tools available for your to use like CallRail, SalesLoft Email Tracking, Invoca, DialogTech (formerly Ifbyphone), and Marchex etc.



Yahoo Analytics
3.2/5
Pros
Some users find it very good due to its simplicity as most of them don't need that amount of in depth data analysis that Google Analytics or Lead forensic would offer. So, for just general analysis on the visitors to your site and to know the overall data on the amount of traffic to your pages, Yahoo Analytics would suffice.
Cons
Although Flurry Analytics from Yahoo is doing quite good for the app marketer its web analytics platform Yahoo Analytics is often not the first choice for the internet marketing pros. Although its interface and reviewing capacity is quite good and simple it lacks in quite a few number of cases.

Lack of customising features.

UI misleading and confusing

Unlike Google Analytics it won't give you exact specific city location of your visitors rather it will just give you the country wise reports.

The traffic sources analysis only shows data related to organic keyword driven traffic. It won't give you any data on the returning visitors to the site.

Also, the analysis and statistics is not real time like Google Analytics and Lead Forensic.
Lead Forensic
3.5/5
Pros
Lead forensic is a fantastic analytics tool to sort, segment and analyse your web traffic and to generate B2B leads. It gives you specific details about visitors to your site, from their company detail to the time they spend on each page of your portal. All these are very much important to you
It has been hugely received by the netizens at large for their analytical purposes. It has been largely praised for its easy to use beautiful interface, basic and easy to digest analysis on the dashboard and its capacity to offer various types of filters to segment the web traffic based on your preferred criteria. And all the data is turned into reports to be emailed to you at regular intervals.

Overall it is a fantastic tool for a general understanding of website traffic, better yet it can segment the B2B leads based on the sectors of your web setup they are being generated from.
Cons
More and more users are using mobile devices and are not tied to one Geo-graphical location. Therefore businesses are finding it increasingly difficult to identify leads using a companies IP address.

Some backdrops have been reported by users that the integration facilities of Lead Forensic has to be increased to limit the amount of time wasted to duplicate data on various other platforms for business purposes.

Another sector where lead forensic experienced some negative feedback is its incapability in providing in depth data and analysis for some regions in Asia and Europe.
Hotjar

3.9/5
Pros
Hotjar can be a useful analytical tool to analyse web traffic behaviour and to make decisions about website changes for further B2B marketing strategy development. You can easily record and survey user interactions on your site and track where they doing great and where they are facing issues like bugs etc.

Easy to use even as a novice internet marketer. Much easier to use and navigate than Google Analytics.

Provides heat maps and visitor recordings along with other data and reports on the traffic behaviours like scroll range. You can search visitor's recordings on your set criteria. This way you will get exactly who did what based on your own set parameters.

You can optimise your site and place the components exactly where they should be based on the actual user behaviour and expectations.
Cons
The fact that it doesn't integrate with Optimizely has been cited by many users as a drawback.

Although some users complain about its mobile visitor recordings but it would work great along with Google Analytics in collaboration. Some users even expressed that they have gained more valuable insights into their user data than Google Analytics.

They provide a very robust and expert customer support. But some user demand even more feature from this and expect that those are coming soon as Hotjar is still comparatively new in the market.

More automation like enabling integration with Optimizely would be great as that would save time spent in watching and labelling each user experience.

A bit of weakness in analysing the performance of your online forms with the forms tool in Hotjar.




Piwik

3.7/5
Pros
Easy integration. Being an open source web analytics tool means it allows program extensions for added features depending on your needs and requirements.

Reports database status and health. More detailed information on the individual user than Google

It can run on your own server without relying on any third party server or storage. That way the data of your customers remain totally safe with you as you own the data in your own servers.

Provides digest reports that are really easy for both the experienced and the neophyte to understand the implications. It provides data with overlay maps and nice visualisation.

Highly customisable reports and various filters are available to sort data. You can even integrate multiple sites into one single Piwik dashboard. That saves much time in terms of multiple sites monitoring.
Cons
Some user complain about the unappealing design of the interface. But the dashboard is easily customisable.

Importing raw data from server logs is a bit clumsy.

Not as much in depth analysis as Google Analytics does. But doesn't affect the website navigation speed at the front end and pretty good for newbies in analytics
Adobe Analytics

3/5
Pros
Integration and implementation best works for large business enterprises as it often requires dedicated individual for analytics purposes.

Works best for data visualisation but requires expertise and strategic approach to tagging and monitoring.

Easy data extraction and blending.

Provides a wide range of choices regarding report generation.

Reports can be made based on the minutest detail or variable.
Cons
You can't integrate it with any third party tools like AdWords but it integrates well with any adobe products.

Some users complain about understanding the eVars usage technique along with many other complexities involved with tagging and customisation.

The superb customisability and filterability of the data can increase the amount of difficulty in getting familiar with the interface.

A bit expensive compared to other tools but you get web, social and mobile app analytics under the same platform.

Poor customer service.
How To Best Implement A Web Analytics Strategy For Boosting B2B Sales
When it comes to sketching out the best implementation strategy for your analytics tool with your online properties and campaigns there aren't any rule of thumb or any specifically built guideline that can fit all businesses. The tools that would be perfect for your business and the analytic variable that you want to measure your customer interaction with vary business to business and campaign to campaign.
So, you have to be intuitive and experimental at first to find out the best recipe for your online projects and B2B marketing strategy. And what can become even more complex is that what works for one project may not work for the other. So, you just have to keep adjusting your techniques and analytical moves.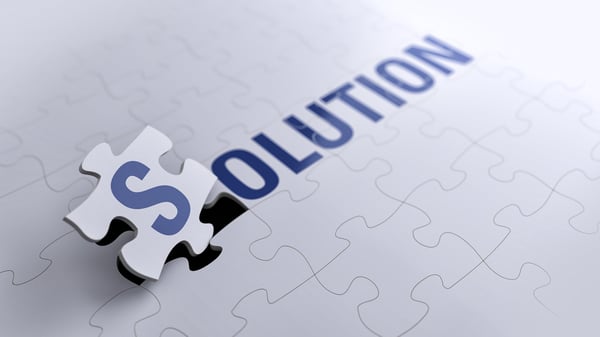 However, with gradual interaction with the analytical tools for your B2B marketing strategies you will get attuned with all there is to use and gradually will intuitively know what metrics to follow for which decision and which variable to measure for finding out what is working and what is not!
Overall Guiding Steps
But when it comes to web analytics tools selection and integration with your online setup the preliminaries are simple.
Choose the tools that best matches with your requirements.

Integrate with your sites and portals.

Start mining the reports and data based on your set criteria.

Keep tracking and analyzing your desired reports

Get to your required decisions about your project, campaign and the overall set up.

Implement the changes and decisions into your B2B marketing strategy.

Re-run the whole analytical process again

Keep constantly improving on your B2B lead generation, B2B sales and ROI.



But while doing all these you may often encounter issues both technical and economical for which you will often require expert assistance. You may even need assistance with the overall operability of the analytics tools described above, if you are already not familiar with these tools for boosting your B2B sales.
Scope to Critical Thinking
Analytics, B2B lead generation and lead scoring have some very creepy psychological loopholes. Like while you are scoring your leads based on the aspect that they have visited a certain key page in your site. But then what about the tens of other users who did not visit that page. Were they not hot leads? What if your website design was not robust enough to drive them to those key pages?
So, you have to keep your mind really open to such multi-directional thinking approach to each and every data and report that you take into consideration.
With all of your web analytics strategy development and implementation you have to keep an open mind to each and every report and equation you are currently concentrating on. You have to have a broad focus on not only the primary variable upon which you are making your analytical reports on but also have to think of all other possibilities and practical forces that may be in action to perfect your B2B marketing strategy and operations through the effective use of web analytics.

Conclusion
So, here we are! Now we know the true power that proper utilization of web analytics can bring to our tables. We know the tools to achieve and use that power for generating B2B leads and boosting up B2B sales. We also have got some invaluable insight into the proper methods of integrating and implementing analytical tools and strategy into our inbound marketing processes.
And the wait is over! You can now go practical with this wisdom and start streamlining your online operations and boosting up your B2B sales.
Integrate the tool that best fits your needs and the metrics that you need to focus on. Start tracking, recording and analyzing the reports. Get real time view direct into your customer's mind through monitoring their online behaviour and interaction on your online fronts. Know who is who and what their demands are. Then just target and achieve!